LED surface mount lights and grille strobe lights are simple but powerful ways to upgrade vehicle lighting systems. These flashing grille lights are easy to install and are very suitable for first-time users, police, fire fighter and other emergency law enforcement personnel. If you need to improve the visibility of your vehicle at night and want an affordable but durable product, LED grille strobe lights are an ideal choice. We can provide you lights with various shapes, dimensions, color combinations and flash patterns. If you need amber grille lights for your truck or red/blue police lights for car grille, they are all available. These grille strobe lights are small, bright and durable, and can be easily installed anywhere on the vehicle.
What is LED grille lights?
LED grille strobe lights are lights installed inside or around the front grille of the vehicle. The installation of flashing grille lights can make it easy to see the vehicle in front in the rearview mirror or oncoming cars to serve as a warning purpose. They improve visibility at close range and ensure that nearby and upcoming cars can see you.
Why choose this type of grille strobe lights?
The LED flashing grille lights are small but powerful. Every year we will provide you LED grille lights with the latest design.

Material and waterproof LED grille strobe lights.
UNIT SIGNAL's LED grille lights have excellent weather resistance, the base is made of aluminum alloy, and the lens material is polycarbonate, which has a high strength to protect the internal components and will not break under normal impact. Our flashing car grille lights are 100% waterproof, and they are all sealed with industrial-grade epoxy resin. At the same time, the aluminum alloy back has holes and a breathable film is attached to drain the water vapor inside the light which greatly increases the life of the product.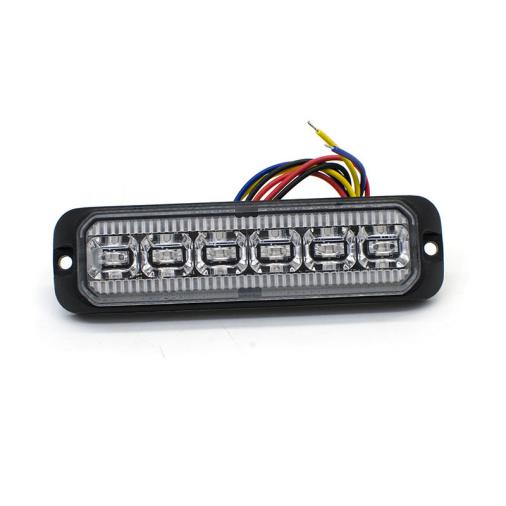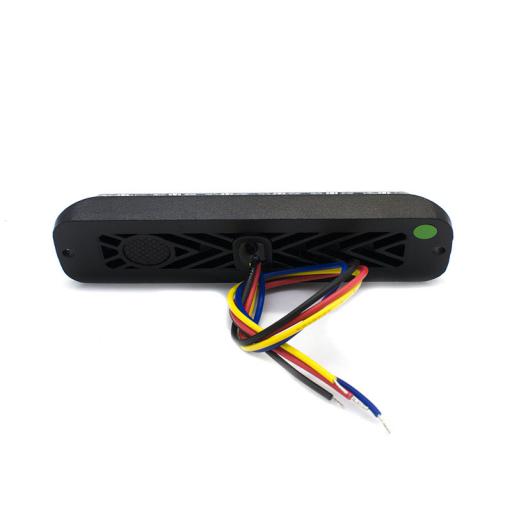 Install LED grille strobe lights
Our LED surface mount and flashing grille lights are very easy to install, but you need to drill a hole on the surface of the desired installation location to allow the wires to pass through and install your grille strobe lights. To prevent scratches, the LED grille lights that we sell come with default EVA gaskets to prevent moisture. Over time, sand, dirt, and other particles will accumulate behind the grille light and eventually scratch the surface of your vehicle. The protective gasket can prevent this.
Surface mount LED grille strobe lights usually choose black or chrome frames, which can be perfectly integrated with the color of the car itself. These durable, small and bright lights are specially designed for fire trucks, police cars, and ambulances!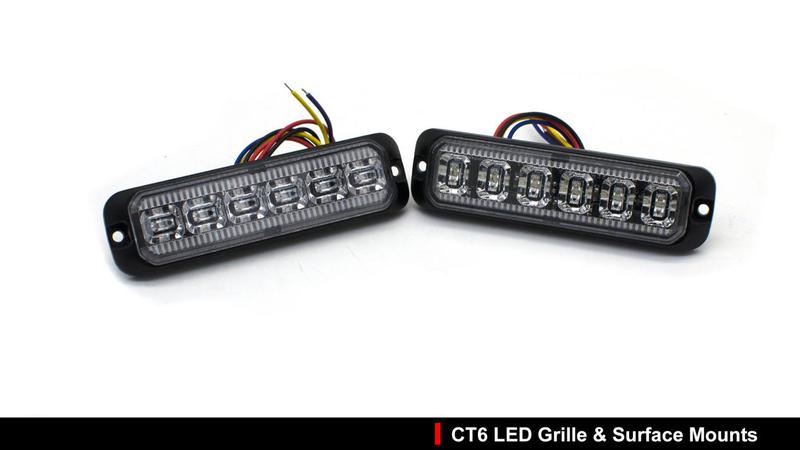 UNIT SIGNAL's car flashing grille lights are very suitable for installation in small locations because their length is usually no more than a few inches, such as inside car headlights, grilles, roof racks, mudguards, front and rear bumpers, and sides, and can be installed anywhere inside or outside the vehicle. Our small grille strobe lights use 3W LEDs, with high power and much brighter than the competitors.
Bracket and installation method of LED grille strobe lights
Besides, we also provide a variety of mounting brackets and accessories, such as L bracket, hood mount bracket, etc., which can help you install the lights on the car correctly and quickly. For example, using the L bracket, you can quickly and easily install LED warning lights on various grilles. You can even use stainless steel mechanical bolts or stainless steel screws to mount it directly to the front of the vehicle bumper. You can also use the license plate bracket to install the flashing grille light on the vehicle license plate.
Functions and optional colors of LED grille strobe lights
These surface mount lights can be connected to existing lights or alarm systems, and they have synchronization or alternate functions. All these flashing grille lights will work together to provide the most effective lighting solution. At the same time, the led grille strobe lights also provide a variety of flash patterns, which can be used flexibly to provide a better overall beauty for emergency vehicles, trucks, or off-road vehicles. Also, our flashing grille lights support single color, dual color, and even trio color. You can choose a color combination according to your needs. We can provide you led amber grille lights, blue led grille lights and white color, red color, green color lights.
If you want to install strobe warning lights on your police car or other emergency vehicles, but don't want the warning lights to be too obtrusive on the vehicle, then surface mount or LED grille strobe lights are a good choice. If you need to improve the visibility of your vehicle at night and want an affordable but durable product, UNIT SIGNAL LED grille lights are an ideal choice.

We recommend that you find a professional to install the emergency strobe lights you bought, but if you want to install them yourself, please check our manual and refer to the wiring diagram. All our products have a standard industry warranty, and the LED life span is up to 100,000 hours.