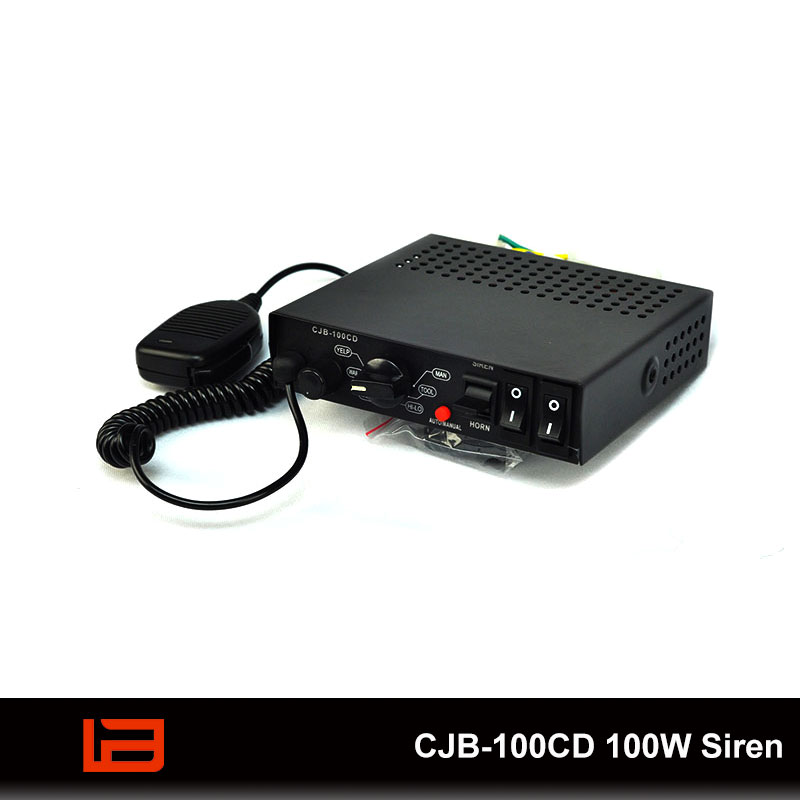 CJB-100CD 100W Siren
The CJB-100CD electronic siren is suitable to various types cars.80W, 100W, 150W are all avialable.
Request A Quote
1. It conform to national standrad GB8108-1999.
2. Special super-thin design, harmonious with inner decoration.Case is all metal PAINTED black enamel.
3. Adjustable metal chrome plated swing bracket, provided.
4. Novelty structure, attractive design, excellent, excellent performance, complete function, convenient operation.
5. Monolithic Integrated circuit in steadier performance.
6. Volume of amplifier tone and warning tone are adjusted are your option.
7. With two light controllers.
Item: CJB-100CD
Voltage: DC 12V
Sound compression Level: 120-130db
Power: 100W
Output: 2 output group, Each MAX 8A
Impedance: 8Ω
Dimensions: 154mm Long x 148mm Wide x 38mm High
Accessories: Bracket,Fuse,Wires
Tone: Siren, wail-2, tool, yelp, hi-lo, wail-1, horn
Request a quote about this product