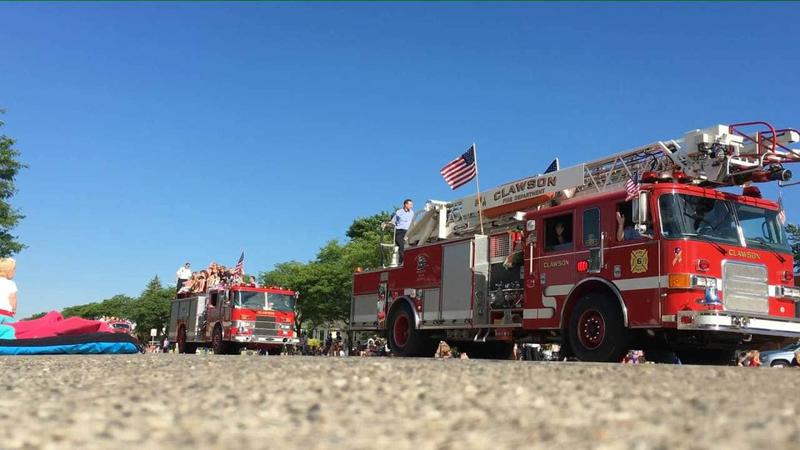 The alarm of a fire truck can always claim people's attention; police sedans with alarm lights and sirens on is always the focus of passerby's view. Think about a parade, in which there are dozens of emergency vehicles driving down the street. Such a view will be spectacular, but actually, it will happen all over the country! There are parades involving just a few emergency vehicles while there are ceremonies including the whole celebrations devoted to its community departments. Here are the top ten ceremonies we found in 2016 and early 2017.
#12017 Parade of St. Patrick's Emergency Vehicle in Boston.
People from different countries swarm into Boston to participate in St. Patrick's celebrations, ceremonies, and parades. In this winter heavy snow and ice enforced officials to cut the show. However, this didn't stop the parade crowds. Then, the Fire and EMS vehicles in Boston, led by a Boston Police Department on a motorbike, joined in the parade despite the bad weather condition.
In District 6, ladder and pump trucks joined and other emergency vehicles participated in the parade later.
#2 Emergency Vehicle Parade in Mendham Labor Day
If you ask someone in Mendham what he loves best in their annual Labor Day parade, most of the time he will answer that the parade of emergency vehicles driving down the road is his favorite. Mendham dispatches the whole fleet to the ceremony, which is much different from other cities. The parade of the emergency vehicle appears at the end of the Labor Day celebration, covering a hose competition of the city's favorite local firefighters.
After the parade, citizens head to Main Street of Mendham and gather to end the celebration and expect the annual 50/50 raffle.
#3 Chicagoland Emergency Vehicle Light Parade
Provided that sedans and trucks featuring vintage are your styles, you cannot miss the Chicagoland Emergency Vehicle Light Parade with dozens of emergency vehicles during the 1st weekend in August. Last year, there were vintage police vehicles from the 1970s, an antique fire truck in this parade.
Such parade is favored by its home town and claims the attention of numerous visitors every year. One of the most imperative reasons why it is fairly exciting lies in that the parade allows people to understand how technology has changed. This parade will be held next year and it is certainly gaining popularity continually.
#4 Ferndale Annual Lights & Siren Parade in Michigan
Lights and Siren Parade is one of the most popular events in Ferndale, Michigan. The ceremony involves both vantage and novel emergency vehicle models with different lights and sirens. All emergency vehicles in this parade will join an exhibition where citizens can check these emergency vehicles, which can merely be watched from distance, at a close distance.
#5 Dublin Irish Red Cross Parade of Emergency Vehicles in Ireland.
In Dublin, the Red Cross Parade of Emergency vehicles is a popular event about which is frequently talked about by people. The parade gets new followers every year when other people travel back to cheer the lights and siren parades. Such parade is started by the Red Cross of Irish and is welcomed by the participant every year.
#6 Shoemakers Lights and Sirens Parade
This Shoemakers Lights and Sirens Parade claims the attention of crowds and is now catching the crowds' eyes every year. Headed by a UTV mounted with flashing lights, the demonstration exhibits the diversity of vehicles involving some flatbeds and trailers.
This parade consists of volunteered vehicles. Though there is a small budget prepared for these volunteers, they have been appreciated for their fast response and extraordinary services. The parade is used as a fundraiser by the Department. By selling parade T-shirts, they have found a new way to win their budget.
#7 New Hampshire Labor Day Parade in Milford Every Year.
Various cities around the country call for their first responders to attend the parade on Labor Day. Nearly all vehicles in New Hampshire parade are emergency vehicles, such as ambulance, fire trucks, and police cars.
The entire parade is shining since each vehicle turns its flashing lights on. With the sirens, the whole parade is extremely impressive.
#8 Fourth of July Parade in Clawson
Citizens and the police have to keep their distance in some communities. In Clawson, however, the emergency departments work together to enhance their connection and to unite the citizens. One approach to this is by the Fourth of July Parade every year. In this parade, first responders such as the police and firefighters take their vehicles and participate in this ceremony.
In particular, when this spectacular parade goes through the downtown, citizens cheer the equipment mounted on the vehicles. While those in or on the vehicles wave at the audience. This gesture will work well in establishing and keeping the tight connection between the citizens and their first responders.
#9 Firemen Convention's Parade in Lebanon, PA
Every year there will be a lights and sirens parade in PA, Lebanon, hosted by the Quentin Fire Company. Headed with a police vehicle, the parades involve dozens of fire trucks going down the town. There are also tractors, tow trucks, and other emergency equipment included in this event.
#10 Emergency Vehicle Parade by Seaside Heights and Pipe Band
Seaside Heights starts a parade of first responder vehicles every year on St. Patrick's Day. The parade finishes with pipe bands. Because Seaside Heights is a place close to the water, various first responder vehicles are uncommon in other departments. Such a parade always works no matter how many times members of this community have seen it. Certainly, the water rescue vehicles and other emergency vehicles swarmed in the street comprise a scene that cannot be missed by tourists.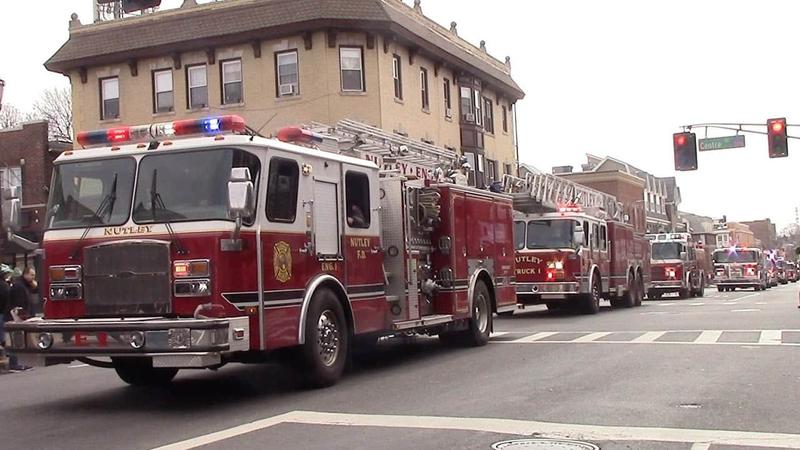 Is there any impressive first responder vehicle parade in your hometown? We are willing to learn about yours. If there is a parade at your place, please let us know by leaving a message.